This is the case of an infected Charcot foot, with multiple areas of lysis and osteomyelitis of the tarsals and first metatarsal as is evident from the xray. Patient also had calcification of peripheral arteries. He came from one of the gulf countries where he had been under treatment since 5-6 months and was then advised forefoot/below knee amputation.
Patient was anatomically debrided, rheologics and other supportive treatment started. Offloading was with the help of a Patellar Tendon Bearing brace.
12 months later the foot had completely healed, lytic areas no longer evident on X ray. Patient was mobilized in a pressure reducing footwear.
The save legs diabetic foot clinic hyderabad India routinely treats patients with gangrene, diabetic foot infection, charcot foot, diabetic foot ulcers. Its comprehensive approach to diabetic foot problems has made it a referral centre for diabetic foot treatment with many patients coming from various states and outside the country too.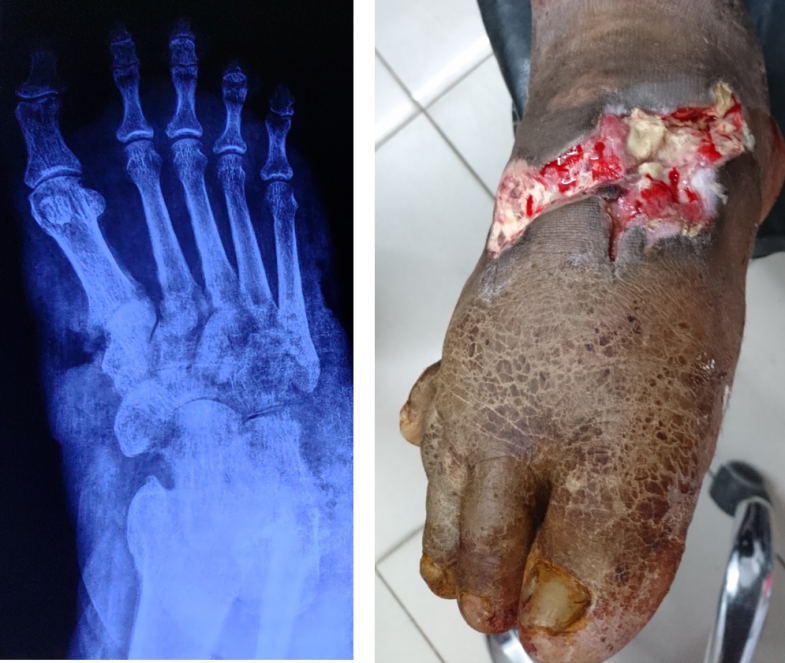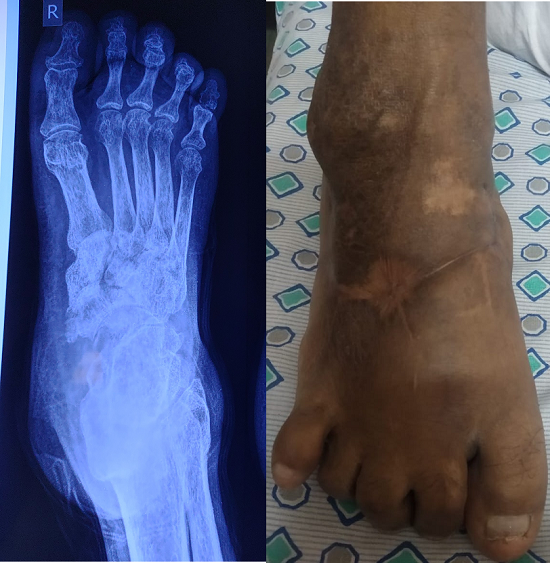 #podiatrist #podiatry #podiatristnearme #podiatristdoctornearme  #podiatry #podiatristhyderabad #podiatristindia #podiatristsaudiarabia #podiatristmalaysia #podiatristqatar #podiatristoman