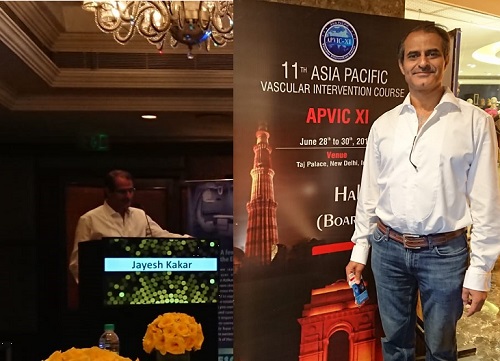 Dr Jayesh Kakar M.S (General Surgery) 
CONSULTANT SURGEON  
"God, grant me the serenity to accept the things I cannot change,
the courage to change the things I can,
and the wisdom to know the difference."  – Reinhold Neibuhr
No one modality or material works on its own, and the recognition of the time of intervention, the change in modality/material and use of the appropriate modality/material after constant review, is what helps wounds to heal.
The awareness of your treating doctor/caregiver to newer and appropriate modalities which may be useful in your case is important for the success of treatment.
WALK AWAY
Dr. Kakar is dedicated to the cause of Preventing Leg Amputation (avoiding practice that encourages the leg to be cut) and Specialized Wound Care since 2001. 
He says that his greatest pleasure is in seeing his patients  WALK AWAY
Current Establishment
1. Save Legs Diabetic Foot Clinic & Wound Care Center          
Geetha  Nursing Home
Road No.4, West Marredpally, Secunderabad – 500026
Call:   8801109826 (for appointments at all locations)
Time: 4pm-6pm (Monday to Saturday)
About the doctor
Early years:
Dr Jayesh Kakar is one of the few surgeons who has been dedicated to work solely in the treatment of the diabetic foot for the last 20 years. After completing his MS in general surgery in 1996 he trained in vascular surgery at Mumbai. Very soon he established a practice dedicated to vascular problems of the lower limb including diabetic foot, varicose veins and chronic wound treatment, introducing the concept of Comprehensive lower limb care in Mumbai.
As he continued to work in one of the most neglected areas of the human body, that is the foot, he also taught and lectured at various medical bodies like the IMA Juhu , IMA Hyderabad , Vascular Society Of India , Association of Surgeons of India. Along with his practice at Juhu he consulted at well known  hospitals like Breach Candy ,Sir H.N. Hospital in south Mumbai and BSES MG Hospital Andheri (W)
Current practice
In 2007 he established a center at Hyderabad The Save Legs Clinic and over a couple of years completely shifted his work to Hyderabad. Not very comfortable with the corporate culture he firmly believes in continuing a personal rapport with his patients and takes them into his care to not just treat them but help them heal. He not only helps them walk but walks that extra mile with them till they find a firm footing.
Dedicated area of work: (Prevention of amputation)
Since 2001 he has been actively involved in Advanced Wound Care and Salvage of The Diabetic foot. He targets maximum salvage of the foot which includes preventing if possible toe loss or preventing loss of a major part of the foot.
 Achievements and Research
With an experience spanning years of treating all kinds of diabetic foot & leg problems, he has been contributing in research and teaching the younger generation of doctors and paramedics.
His research on foot infections has been published  in the European Chemical Journal 2015.
He continues to contribute towards learning by regularly taking lectures at various medical associations and teaching programs for young  doctors.
Along with many medical associations in India he is also a member of the European wound management Association.
His papers presented at EWMA2016at Bremen, Germany (11-13 May 2016) on his research on the treatment and management of chronic wounds and diabetic foot problems, can be viewed by clicking here.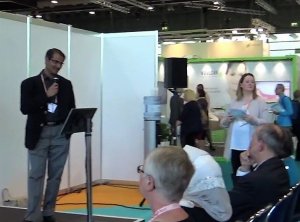 Dedicated to after-care:
In order to help his patients achieve their dream of getting back on their feet he applies not only surgical intervention,  but complete comprehensive after care including supervising/doing every post surgical dressing himself, customized footwear designed by him and home care if requested.
INPATIENT FACILITY
1.GEETHA MULTISPECIALTY HOSPITAL
Road No.4, West Marredpally , SECUNDERABAD
2.THUMBAY HOSPITALS
Chaderghat, HYDERABAD