CELLULITIS
Infection of the SKIN & THE TISSUE JUST BELOW IT is called cellulitis.
It appears to be a RED, HOT , TENDER AREA which has the potential to become Limb or Life threatening.
Such cellulitis cases are routinely treated at The Save Legs Diabetic Foot Clinic & Wound Care Centre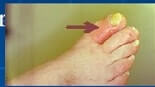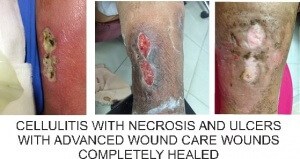 Leg Cellulitis with Ulceration in a Diabetic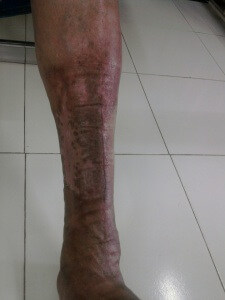 COMPLETE HEALING WITH ADVANCED WOUND CARE : NO OPERATION WAS DONE
CELLULITIS TREATMENT :
Treatment of cellulitis mayinvolve :
Antibiotics
Dressings/Compression
Medicines to increase blood flow
Surgery in selective cases
My usual protocol is to treat the cellulitis with non surgical methods. Only in cases where I consider that the situation may be Limb Threatening Or Life Threatening do I go in for surgery.